Amenities at the Windjammer
The Windjammer Lodge features outdoor pool, space to relax and enjoy the riverside and a boat launch.
Guests receive priveliges at the nearby Gran-View Hotel's fitness center with gym-quality eliptical machine, universal gym, treadmill and cycle.
And at the Gran-View Restaurant enjoy a fine meal in a setting overlooking the St. Lawrence River, with views of ocean-going ships and breathtaking sunsets. After which you can relax with friends and family at Captain Nick's Lounge.
Fitness Center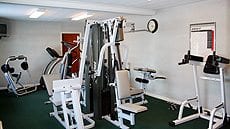 Riverside Pool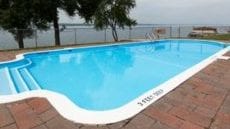 Laundry